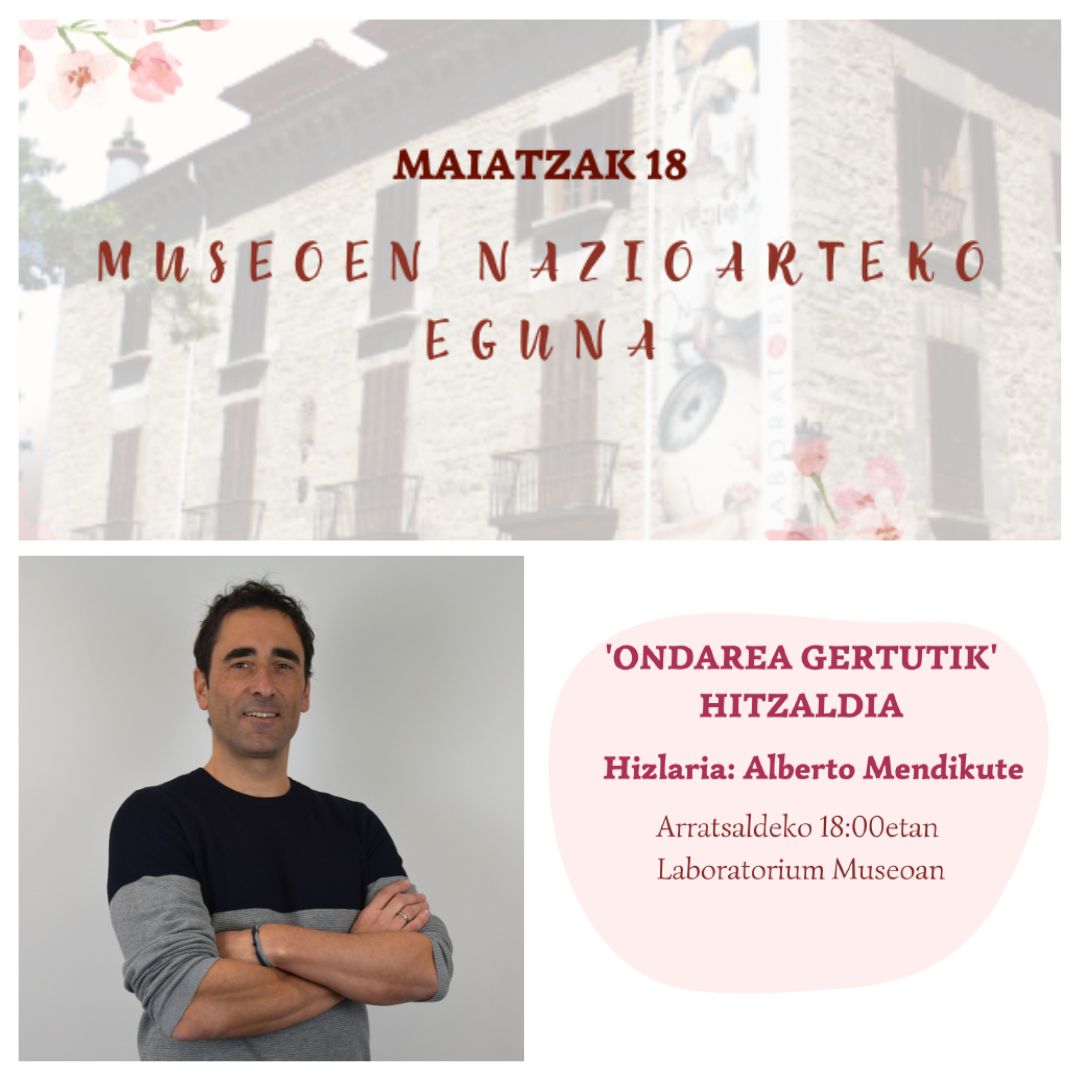 To celebrate International Museum Day (18 may), we will be holding an open day at the Laboratorium.
To learn more about our permanent exhibition, we will be offering three free guided tours:
10:30 in basque
11:30 in basque
12:30 in spanish
In the afternoon, we will have the talk "Ondarea gertutik" by Alberto Mendikute from Bergara, to explain the technique of photogrammetry.
At the end of the event there will be a lunch accompained by music.